Prom Limo Charlotte, NC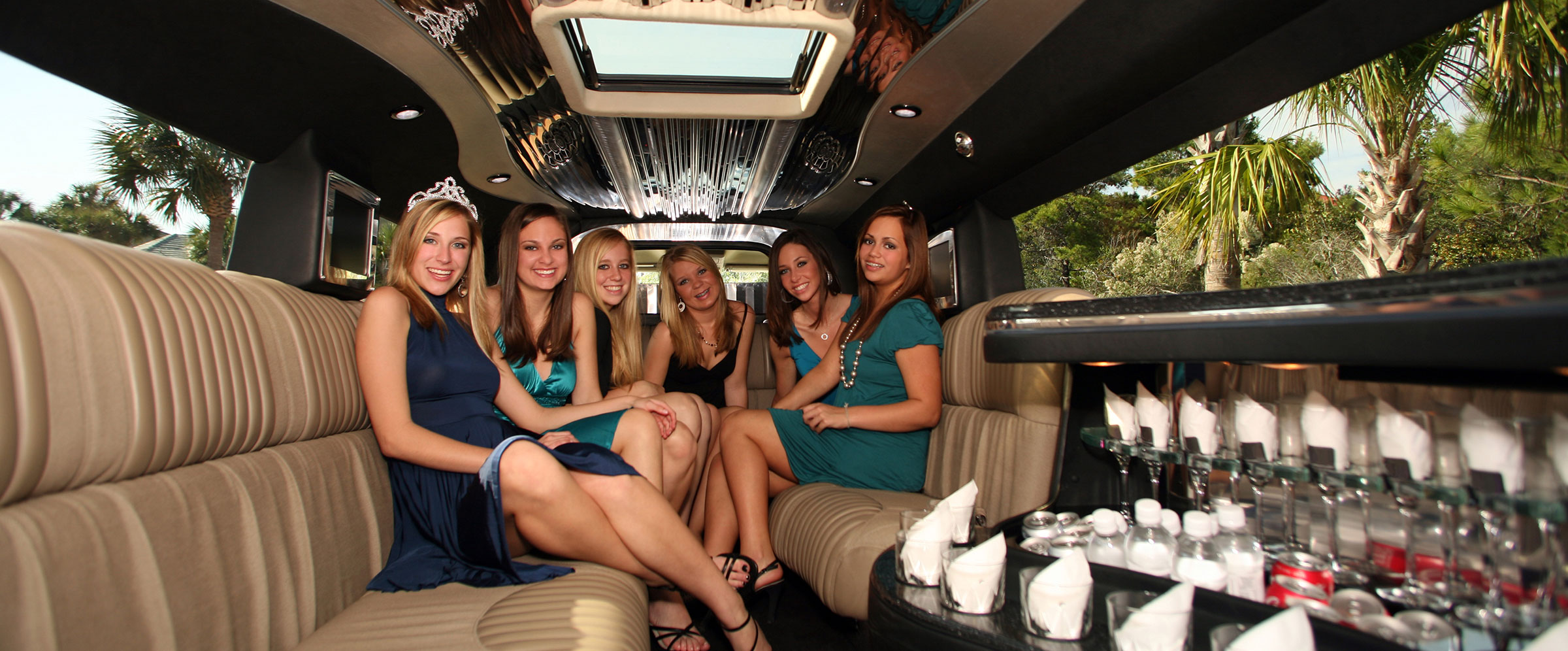 Prom Night Limousine Services in Charlotte, NC! The best deals await you here!
High School Prom has to be a special and memorable event. It's time to show off your best dress and personal style – not the usual dresses meant for students. More than anything, it is a one time opportunity and if you missed no time machine will take you there. As the prom has finally arrived, it's time to book a limo. Start calling us now for quotes to book in advance. It's important than anything to book prom limo Charlotte NC that you can trust – so give us a call at (704) 231 9313 Today!
Exceptional Prom Limo Experience in Charlotte, NC
The night happens to be a night to remember forever. Probably, this is first of many special events of your life. The time will never come again, so it has to be exceptional and special. We also understand that it can bring along various hassles from finding girls' dress to renting boys' tuxedos. So, transportation shouldn't be an additional burden. Let Charlotte Limousine handle your transportation needs for the night while you prepare to enjoy the event. A special night like this is the ideal time to pamper yourself in one of our luxury prom limos. Book in advance to avoid last minute run, or you might end up carpooling with others.
Choose From Our large Prom Limo Fleet in Charlotte NC
We service the entire Charlotte region. With a large fleet, we are always available to serve your needs. Choosing our luxury prom limo Charlotte NC also gets you driven around by our professional Charlotte chauffeurs. Parents, who worry about their son or daughter's special night, can rest assured that they are riding in safe hands. Since our chauffeurs are exceptionally well-versed with the routes, there's nothing to worry about. Our services packages assure a luxury ride, great comfort, convenience, promptness, and peace of mind. Specialized in Limousine Service Charlotte NC Areas.
Airport Transportation Charlotte NC
Charlotte Airport Transportation
Transportation Services Charlotte NC
Limousine Service Charlotte NC
Car Service Charlotte NC Airport
Corporate and Group Transportation Charlotte NC
Last minute rush can shoot up the demands leaving a possibility of carpooling for you. Don't wait until the last night. Request a quote now for prom limo Charlotte NC. Online reservations are always open.